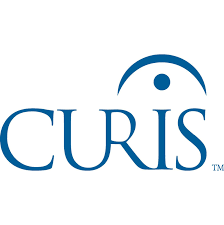 Curis, Inc., a biotechnology company that centers on developing new and innovative therapeutics to treat cancer, announced May 6 that its Phase 1 study of CA-170 has reached the desired target enrollment of patients with mesothelioma cancer. Curis began enrolling and dosing patients in the clinical study at the beginning of 2019. (finance.yahoo.com)
The company president and CEO, James Denzter, stated the company was pleased to announce that it had completed enrollment of the study 90 days ahead of schedule. Last November, the company ordered the reorganization of the corporation and its resources to strengthen the focus on clinical execution of cancer therapy drugs. The announcement made May 6 is a 'direct result of those efforts,' he said. If the data from this trial phase, which is expected in the second part of 2019, shows positive trends, it is expected the company will start an expansion of the study.
CA-170 is orally available, dual inhibitor of PDL1 and VISTA, which the firm believes could offer benefits in tumors with higher levels of VISTA expression. At least 90% of mesothelioma cancer victims have high levels of VISTA.
CA-170 currently is the only anti-VISTA therapeutic that is being studied in a clinical trial. CA-170 has shown favorable tolerability and safety, as well as strong, preliminary, anti-tumor activity in mesothelioma patients across several types of tumors. The Phase 1 study is the very first clinical trial of this drug to target a patient population that is characterized by higher levels of VISTA expression.
About the Clinical Study
This is a Phase 1, open label, dose-escalation and dose-expansion trial that evaluates the safety, pharmacokinetics, phmaracdynamics and clinical effects of CA-170 that is orally administered in patients who have advanced mesothelioma tumors and lymphomas. The mesothelioma cohort dedicated to this study will evaluate CA-170 at several dosing levels.
The primary goal of this mesothelioma cancer study is to find out how safe and tolerable CA-170 is, the maximum dose that humans can tolerate, and the Phase 2 dose that is most recommended for effectiveness and safety. Additional study endpoints include pharmacokinetics, which is the compounds absorption, distribution, metabolism and excretion in the body.
Earlier clinical studies done in animals shows CA-170 can promote activation and proliferation of subsets of T cells whose activity is damaged by PD-L1 or VISTA. In several animal cancer models, CA-170's activity for anti-tumor effectiveness was like that of antibodies that inhibit PD-1 or VISTA. Preclinical data also has shown that CA-170 was safe at several dosing levels.
Mesothelioma cancer is one of the most aggressive forms of the disease. It occurs in the very thin layer of tissue that covers the major organs, such as the lungs, heart and intestines. Mesothelioma is nearly always contracted by the inhalation or ingestion of asbestos fibers, which was commonly used in many industrial and manufacturing applications for decades prior to the 1980s. (immuno-oncologynews.com)
Common locations where malignant mesothelioma happens in workers exposed to asbestos are in the peritoneal and pleural regions. Pleural mesothelioma is cancer that involves the pleura, which is the delicate membrane that lines the lungs and the chest cavity. Peritoneal mesothelioma is cancer that involves the peritoneum, which is the abdomen lining.
One of the challenges with mesothelioma is that symptoms usually do not become clear until decades after extended exposure to asbestos. Pleural mesothelioma patients will often experience difficulty breathing, chest pain or both. Other signs of this deadly disease are hoarseness, severe pain in swallowing, and cough up blood. More than 50% of patients with pleural mesothelioma have lower back pain or in the side of the chest. An increase in the size of the waist or pain in the abdomen could be a sign of the growth of cancer cells in the peritoneal area and abdomen. A physician usually uses advanced imaging methods to take tissue or fluid samples to make a proper mesothelioma diagnosis.
As soon as you have a mesothelioma diagnosis, it is important to speak to a mesothelioma attorney in your state right away. You only have a limited time period from the date of diagnosis to file a legal action.
If your loved one passed away from mesothelioma, you have the right to file a mesothelioma wrongful death lawsuit against the company or companies that exposed him to asbestos. Again, talk to a licensed mesothelioma attorney in your state to determine your next legal steps.
About VISTA
VISTA is an independent, inhibitory T cell checkpoint protein that is expressed on immune cells and tumor cells. VISTA has been shown as a possible resistance mechanism to treatment with anti-PD1 antibodies in both melanoma and anti-CTLA4 antibodies in people with prostate cancer. Recent medical literature shows that higher levels of VISTA expression have been found with a variety of tumors, including ovarian cancer, mesothelioma, endometrial cancer, triple-negative breast cancer, gastric cancer and non-small cell lung cancer.
SEE ALSO: Mesothelioma vs Lung Cancer
About Curis, Inc.
Curis is a small biotechnology company that focuses primarily on the development of new therapeutics for treating cancer, including fimepinostat; the latter has been studied in clinical trials in patients with solid tumors and DLBCL. Curis also is working on a collaboration with Aurigene to come up with first in class therapeutics in precision oncology and immuno oncology. As part of the joint work, Curis has gained exclusive licenses to market oral, small molecule antagonists of immune checkpoints. These include VISTA/PDL1 antagonist CA-170, and the TIM3/PDL1 antagonist CA-327, and also the IRAK4 kinase inhibitor. CA-170 currently is having tests done in Phase 1 trials in patients with advanced mesothelioma solid tumors and lymphomas, and also in a Phase 2 trial in India that is being conducted by Aurigene. CA4948 is being tested in a Phase 1 trial in patients who have non-Hodgkin lymphoma. Curis also is working with Genentech, which is a member of the Roche group of companies. They are commercializing Erivedge to treat advanced basal cell carcinoma. (biospace.com)
References