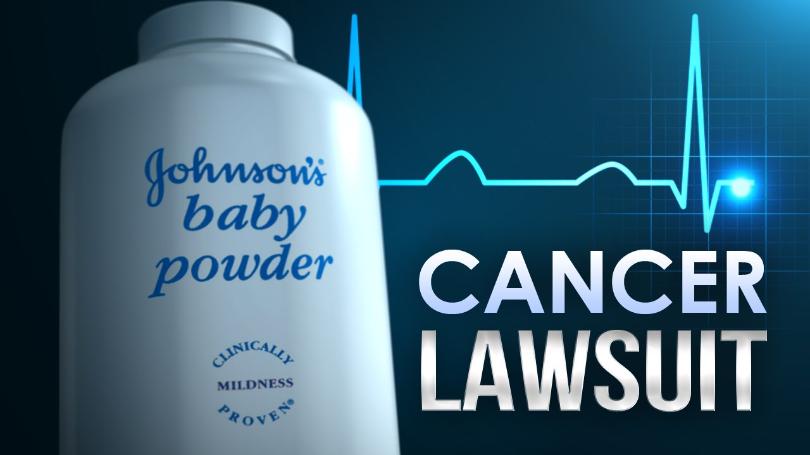 If you have been affected by the use of talcum powder or someone you know has been, contact us for a FREE case review. There is substantial compensation available if you've been diagnosed. There is no charge or obligation attached to case reviews.
There is growing evidence that Johnson & Johnson Baby Powder could have contained asbestos at some points and caused mesothelioma in some users. This is the reason J&J has been the defendant in thousands of asbestos cancer lawsuits in recent years.
In early 2020, for example, J&J was ordered to pay $750 million to four women who alleged got mesothelioma from using baby powder. (Beautypackaging.com). Other plaintiffs allege J&J Baby Powder gave them ovarian cancer.
If you or a loved has been diagnosed with mesothelioma from talcum powder, you may wonder if you can file a lawsuit. In some cases, you may be able to file a wrongful death lawsuit against J&J or another manufacturer of baby powder.
Below is important information about the carcinogen asbestos and how it can end up in talcum powder. You also will learn about the necessary legal steps needed to be eligible for wrongful death lawsuit compensation.
The History of J&J Baby Powder and Asbestos
For years, Johnson & Johnson Baby Powder was one of the most respected and well-known brands in the country. However, in the last decade, reports began to come out that some lots of J&J Baby Powder may have been laced with traces of asbestos. (USAToday.com). There were lengthy investigations by the New York Times and Reuters that alleged the company knew some of its talcum powder had asbestos in it but they did nothing about it. (Reuters.com)
As J&J has been battling thousands of lawsuits about possible asbestos in baby powder, more recent news has battered the troubled company. In 2019, J&J was forced to recall a single lot of baby powder because FDA found minute traces of chrysotile asbestos in a single bottle of baby powder bought by a retailer.
The amount of asbestos was just 0.00002%, but many scientists say one fiber of asbestos is dangerous. The company recalled 33,000 bottles because of the positive test result. (Bloomberg.com)
Many consumers found this latest news frightening because it shows that asbestos can still contaminate J&J Baby Powder today.
Clinical Study Suggests Link Between Baby Powder and Asbestos Cancer
Even trace amounts of asbestos being discovered in baby powder today is quite concerning. There was a case study done recently of 33 patients that was published in the Journal of Occupational and Environmental Medicine that says exposure to baby powder with asbestos in it can cause mesothelioma. (ACOEM.org)
SEE ALSO: Mesothelioma Cancer Not Caused by Asbestos Exposure
This evidence could be key to people who want to sue J&J for causing their loved one's mesothelioma. Many experts say that it is hard to prove the exact cause of any disease. But if a doctor will testify in court that an individual case of mesothelioma was caused by asbestos in baby powder, this might be enough to swing a jury.
Mesothelioma Cancer Wrongful Death Lawsuit
If you have a loved one who already died from mesothelioma cancer from talcum powder, you may be able to file a wrongful death lawsuit on their behalf, if you are a close relative, such as a spouse, child, or parent.
SEE ALSO: Talcum Powder Lawsuit Statute of Limitations
A wrongful death lawsuit is largely the same as a personal injury lawsuit, except for the fact that you are filing suit on behalf of the deceased, not the person himself. A wrongful death lawsuit can be appropriate in many situations, such as a defective product or a car accident leading to loss of life of a loved one.
What You Need to Prove in a Mesothelioma Cancer Wrongful Death Lawsuit
For J&J to be held legally responsible for the death of your loved one from asbestos in talcum powder, the plaintiff in the case is required to meet the same burden of proof if the mesothelioma victim had lived. To prove negligence, you must do the following:
J&J owed a duty of care to the person (making safe Baby Powder)
The duty of care was breached because the company made baby powder that contained asbestos.
The breach of duty was the direct cause of the person's death
The death led to damages that the plaintiff wants to recover, such as lost potential earnings, loss of companionship, medical costs, funeral costs, etc.
Recent Mesothelioma Baby Powder News
Recent Mesothelioma Baby Powder Lawsuit Settlements and Verdicts
Johnson & Johnson is facing thousands of talcum powder cancer lawsuits. Most allege that their baby powder sometimes contains asbestos and can lead to mesothelioma or ovarian cancer. While thousands of cases are still pending, recent settlements and verdicts are below:
Summary
This is growing evidence that J&J Baby Powder had traces of asbestos in it for years, and even very recently in some cases. The health care giant was aware of it, chose to hide it and say nothing. It did not warn the public about the danger, nor did it tell the US government.
SEE ALSO: How to File a Talcum Powder Cancer Lawsuit
These facts have led to many successful personal injury and wrongful death settlements and verdicts. Some juries have listened to all of the damning evidence and concluded that J&J was negligent and caused the mesothelioma cancer of some people from their talcum powder.
If you have lost a loved one from mesothelioma or ovarian cancer from talcum powder, think about talking to us today. You could be entitled to substantial compensation for your losses in a wrongful death lawsuit.