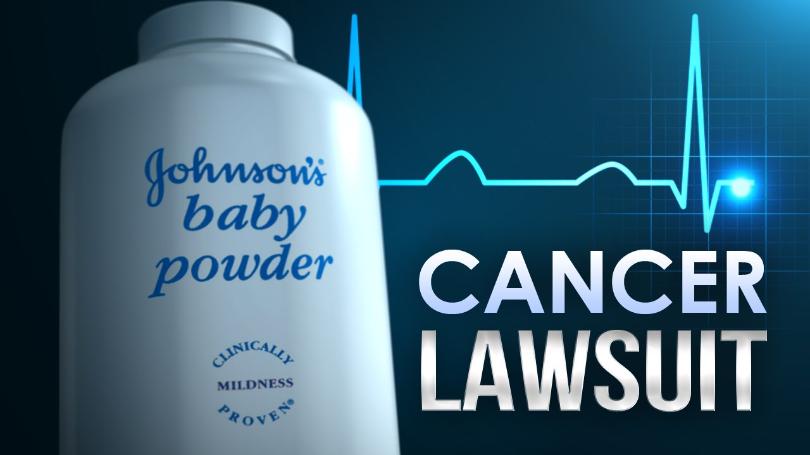 If you have been affected by the use of talcum powder or someone you know has been, contact us for a FREE case review. There is substantial compensation available if you've been diagnosed. There is no charge or obligation attached to case reviews.
Talcum powder lawsuits have been prominent in the news lately. The most recent blockbuster case was in New Jersey when a jury ordered Johnson & Johnson to pay $750 million in punitive damages to four plaintiffs who said the use of the company's baby powder products led to their mesothelioma. (WSJ.com)
There currently are thousands of talcum powder lawsuits pending against Johnson & Johnson accusing the company of having their powders laced with asbestos, which can lead to mesothelioma, ovarian cancer, and other serious health problems. (Zaneslaw.com)
If you have been diagnosed with mesothelioma or another asbestos-related cancer, you probably are wondering if you can file a lawsuit, too. But time is limited!
One of the most important things to know upfront about filing a personal injury, wrongful death, or product liability lawsuit is that every state has a statute of limitations in effect. This means you only have a limited time to file your lawsuit from the date of injury or the date you became aware of the injury.
Overview of Talcum Powder Statute of Limitations
Every state has laws governing statute of limitations for talcum powder mesothelioma lawsuits. If you want to file a lawsuit to recover compensation for your medical bills, lost wages, and pain and suffering, you will need to be aware of the time constraints for filing. It comes down to the state in which you are filing the legal action.
SEE ALSO: How to File a Talcum Powder Cancer Lawsuit
For a personal injury lawsuit, the statute of limitations 'clock' begins on the day you were injured or the day you knew about the injury (see more about this in the Discovery Rule section below).
For a wrongful death lawsuit related to talcum powder and cancer, the 'clock' on the statute of limitations begins on the date in which your loved one died from their mesothelioma or other asbestos-related cancer. The statute of limitations to file a wrongful death claim also varies by state.
Why There Is a Statute of Limitations for Talcum Powder Cancer
There are statutory limits established for most criminal and civil cases. The concept behind this is to have a fair playing field for all parties and not let the matter drag on for years.
American civil courts have tight controls to limit civil lawsuits and compensation claims. Statutes of limitations are intended to make legal actions occur in a reasonable period of time. The idea is to lean toward offering protections to the accused in civil lawsuits.
This is a check designed into the legal system to ensure that the plaintiff reports their complaint on time and does not allow the defendant to be taken completely by surprise years after the alleged wrongdoing happened.
However, as noted below, asbestos cancer cases have different rules than many civil lawsuits. Generally, the statute of limitations goes into effect on the date the plaintiff discovered their illness, which can range from one to four years, depending on the state.
Remember, once you know you have mesothelioma, it is your responsibility to hire a mesothelioma attorney promptly and file a civil claim before time runs out. (asbestos.net)
Talcum Powder Statute of Limitations Examples By State
Examples of personal injury statutes of limitations by state: (mesotheliomadiagnosis.com)
Examples of wrongful deal statutes of limitations by state:
California: 1 year
Florida: 2 years
Illinois: 2 years
Ohio: 2 years
Oregon: 3 years
New York: 2 years
Pennsylvania: 2 years
Tennessee: 1 year
Texas: 2 years
Talcum Powder Cancer Discovery Rule Overview
There are several factors that affect how long you have to file a talcum powder mesothelioma lawsuit. Usually, in a personal injury case, the start date used to determine how the statute of limitations applies is the one on which the injury occurred.
SEE ALSO: Mesothelioma Cancer Not Caused by Asbestos Exposure
However, the standard application of a personal injury statute of limitations would prevent the victim of the talcum powder illness from filing a lawsuit. Why is this?
Mesothelioma Has a Long Latency Period
Many asbestos-related cancers have a long latency period. The symptoms of the disease are not apparent for years. It is possible for a mesothelioma patient not to be diagnosed until 40 or even 50 years after asbestos exposure. Over time, the billions of sharp asbestos particles buried in the lung tissue cause scarring and tissue damaged. But it can take decades before the genetic mutations occur that cause cancer to spread.
Also, many mesothelioma patients are completely unaware they have cancer until they begin to experience severe symptoms in the end stages of the disease: constant coughing, pain in the back and side, difficulty breathing, etc.
Years of Asbestos Exposure
The latency factor is accompanied by the fact that talcum powder illnesses may happen only many years after exposure to the toxic substance. This can make it hard if not impossible to say definitively that a single date starts the statute of limitations 'clock.'
This is why many states use 'the discovery rule' for most personal injury cases. This rule changes the date for the statute of limitations to be enforced with the date that the plaintiff's cancer was diagnosed.
Statutes of Repose
A top mesothelioma attorney has more to think about than just the statute of limitations. They also have to study the statutes of repose that apply to the state in which they file their talcum powder cancer case.
The statute of repose, which was put in place to safeguard defendants from long term product liability, could negate your ability to recover compensation for mesothelioma. This might happen even with diseases with long latency periods, such as mesothelioma.
Which State's Rules Apply to Your Talcum Powder Mesothelioma Lawsuit?
The state where you file your mesothelioma lawsuit is vital to the outcome of the claim. Your mesothelioma attorney will be able to advise you on the best state in which to file based on your case circumstances. (asbestos.com)
It is common for asbestos cancer patients to file their claims in one of the following:
The state where they live: You could be eligible to file in your state of residence or a state you lived in earlier.
Type of claim: If you are making a personal injury claim against the company, it could be one statute of limitations. If you file against a mesothelioma trust fund, another number could apply.
The state where they were exposed to the asbestos that injured you. This is often the best place to file. When your asbestos exposure began and ended also can affect where to file.
The state where the company or companies' headquarters are
Degree of severity: In a few special cases, there may be an extension offered to give the plaintiff more time based on the severity of their cancer.
States where favorable mesothelioma verdicts are more common
The statute of limitations for your mesothelioma lawsuit statute of limitations can damage or even kill your case before you file it. That is why it is vital to emphasize that time is very much a factor in these lawsuits. The sooner you get the case filed in the proper state, the sooner your mesothelioma attorney can start to build a strong case for you.
Get Talcum Powder Legal Assistance Now
If you have been affected by the use of talcum powder or someone you know has been, contact us for a FREE case review. There is substantial compensation available if you've been diagnosed. There is no charge or obligation attached to case reviews.