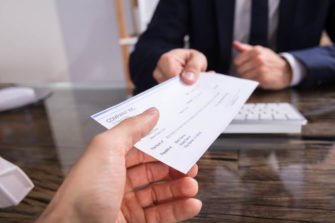 If you have mesothelioma or know someone who has died or deceased, it is because, at some point in your life, you had exposure to asbestos. Generally, people who have been exposed to asbestos had it occur on the job. Common jobs where asbestos exposure has occurred are plumbers, shipyard workers, electricians, railroad workers, and construction workers. Others may have been exposed to deadly asbestos fibers because they were a family member of a person who was exposed to asbestos.
No matter how you were exposed, you have a right to file a lawsuit against the organization that was responsible for the exposure. Asbestos was first realized to be toxic in the 1930s, but many companies continued to put profits over people and continued to expose their workers to the deadly material.
Asbestos Exposure Legal Claims
There are two types of asbestos exposure claims your mesothelioma attorney can file, depending upon the case:
Personal injury claim: This mesothelioma exposure claim is filed because you personally were exposed and developed an asbestos-related disease such as mesothelioma. All states have a statute of limitations for filing a personal injury claim. But in the case of filing a mesothelioma claim, the 'clock' does not start until you have been diagnosed by a medical professional. This is because it can take up to 50 years from the time of exposure until you develop mesothelioma. Because of this fact, your state's statute of limitations only takes effect from the day you find out you are sick. Statutes of limitation typically run from one to four years from the date of diagnosis, depending upon your state of residence, or the state in which the exposure occurred.
Wrongful death claim: There are times when a person can get exposed to asbestos and pass away from mesothelioma before they can file a claim. The asbestos exposure claim could begin as a personal injury claim, but as a settlement or jury verdict can take months or even years to conclude, the patient could pass away from the condition before the case resolves. The case then becomes a mesothelioma lawsuit after death claim. This is where the deceased's loved ones file the claim to obtain financial damages due to the death of the family member. When the person passes away from mesothelioma or another type of illness, the family suffers a major loss because the deceased cannot provide for the family.
Options to File an Asbestos Exposure Claim
An asbestos exposure claim is unique to the situation and individual. Sometimes the money can come relatively quickly through a bankruptcy trust fund. In other cases, you may have to go all the way through a jury trial. Your mesothelioma attorney will work with you to determine the best option for you for compensation:
Asbestos Bankruptcy Trust Funds
Over the decades, there have been thousands of asbestos-related claims filed against hundreds of corporations that have long since gone bankrupt. Bankruptcies occur to asbestos-related companies because they had to pay out such large settlements to so many survivors. These funds may also be referred to as asbestos trust funds.
As part of the bankruptcy agreement, the company establishes a trust fund to pay for any more workers who file a claim after the bankruptcy has been finalized. A bankruptcy trust fund may be created by the organization directly, or the judge on the case can order the firm to set up the trust fund for workers who have been exposed. Your mesothelioma attorney can work with you to determine if the company involved in your case filed bankruptcy, and can work to get you money from the fund if necessary.
Asbestos Lawsuit Death Claims
Typically, a mesothelioma patient will hire a personal injury attorney to file a lawsuit on their behalf. Asbestos exposure is the only way that a worker can develop mesothelioma, so there is usually a responsible party or entity that can be held liable for your disease. You have the right to file for damages due to your illness, which can include the pain and suffering you incurred. You also may be eligible for lost wages when you were sick, future lost wages, funeral costs medical costs and loss of consortium. The latter is a deterioration of your relationship with your spouse.
When you file a personal injury lawsuit, be sure that you save your financial and medical records so that you can receive compensation for them in the claim. Your mesothelioma attorney will file a legal claim with the court in the state where you were exposed.
Worker's Compensation Asbestos Claims
You may be eligible to file a claim against your former company that is actually a worker's compensation claim. Every state has its own laws regarding worker's compensation. You would need to hire a lawyer who knows the laws of that state and can act for you to get the funds you deserve via the worker's compensation process.
SEE ALSO: How Much Financial Compensation for Mesothelioma Cancer
When you file one of these claims, the claim may be against the company you work for or worked for. But the claim usually is filed against the firm that produced the product that contained asbestos. In this situation, the company that produced the product is held liable for your mesothelioma.
Veterans Asbestos Benefits Claims
Any individual who worked in the US Armed Forces and was exposed to asbestos fibers as part of their job may file a claim with the VA (Department of Veterans Affairs). People who work in the US military tend to be at higher risk for mesothelioma. Asbestos was commonly used in barracks, ships, submarines and many other military areas and installations. People who worked in the US Navy have a higher risk of developing mesothelioma later in life. This is even more likely if they worked in shipyards
Obtaining Financial Compensation and Payouts
Most mesothelioma victims are eligible for financial compensation via one of the aforementioned legal routes. If you are a US veteran, it is virtually certain that you can obtain compensation through the VA. Regardless of which type of claim you file, you could be entitled to large amounts of compensation. Financial compensation through a mesothelioma lawsuit payout can help you to pay for:
Medical treatments
Paying off debts
Compensation for lost work time so you can provide for your family
Hiring assistance at home
In terms of possible payouts, every case is different. But according to a 2016 Mealey's Litigation Report, the average trial award for a mesothelioma case is $2.4 million. The average settlement for a mesothelioma claim is $1 million to $1.4 million and is often paid by several defendants.
Get Mesothelioma Legal Help for Deceased
With over $30 billion available for victims through the Asbestos Trust Funds, you could be entitled to financial mesothelioma victim compensations without ever filing a lawsuit? Mesothelioma & Lung Cancer victims qualify immediately. Complete the form or call us toll free (800) 352-0871