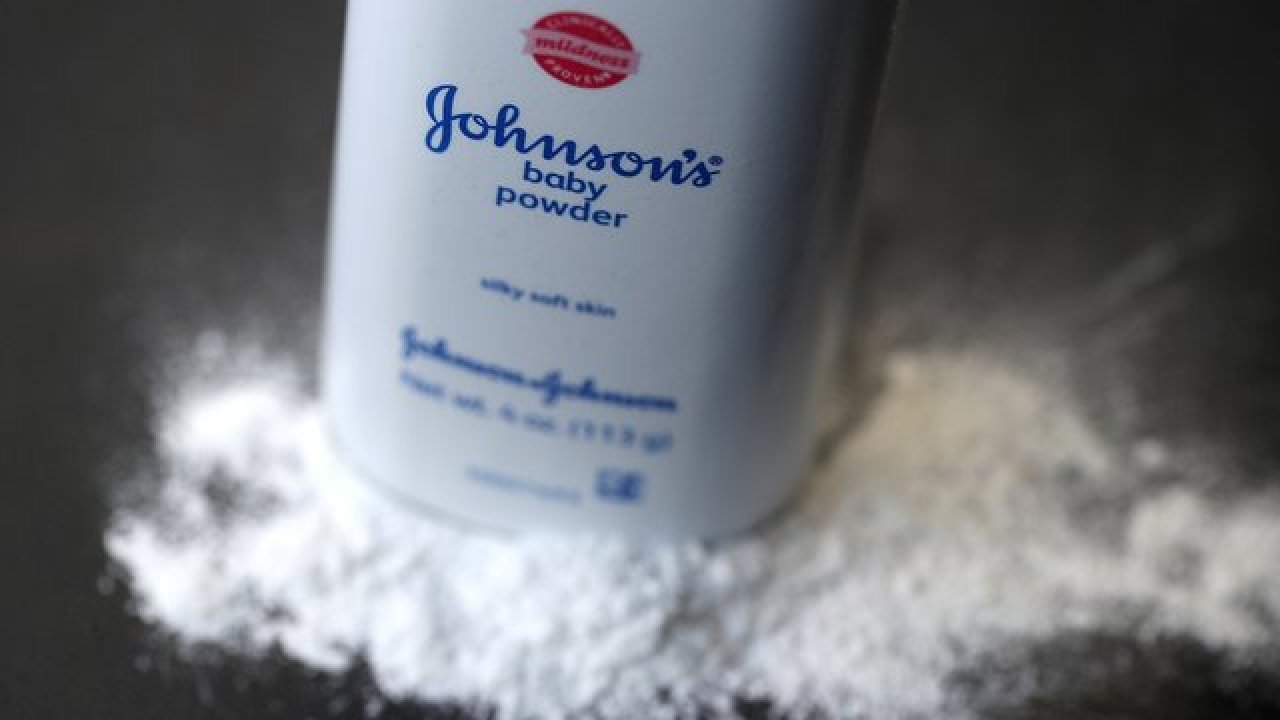 Johnson & Johnson is stopping sales in North America of its talc-based Baby Powder. The product once defined J&J's wholesome, pure image. Still, it has been forced to defend the product in recent years as it faced thousands of personal injury lawsuits from users who say it may contain asbestos that causes ovarian cancer and mesothelioma. (NYTimes.com).
The decision to cease J&J Baby Powder sales in North America is a major concession for the company. J&J promoted Baby Powder for 100 years as gentle and pure enough for babies. (NYTimes.com). But every talcum powder cancer case that hit the news in recent years was a major PR blow for the consumer health giant.
J&J stated today that it would allow current talcum powder-based products to be sold by North American-based retailers until they run out. Baby powder that contains cornstarch will be sold, and J&J will continue to sell Baby Powder made with talc in other parts of the world.
Accusations Fly That Baby Powder Contains Asbestos
Johnson & Johnson has argued for years that poor testing, shoddy science, and poorly-equipped researchers are to blame for conclusions that its product can be contaminated with asbestos.
But in the past five years, thousands of women with ovarian cancer said J&J failed to warn them of the possible cancer risks. A few men and women also have argued that their mesothelioma was caused by asbestos in baby powder. (LWW.com).
Plaintiffs in lawsuits have maintained that J&J officials knew of the asbestos risk, but declined to warn the public or federal regulators. (Reuters.com)
Still Plans to Defend Talc-Based Baby Powder in Court
Even as the company announced it would not sell baby powder in North America, J&J stated that it would still defend the product in personal injury and wrongful death lawsuits. But the company admitted that demand for talc-based baby powder plunged as concerns about the product grew.
For more than 75 years, the main ingredient in baby powder was talc, the softest mineral on earth. Sold in the famous white bottle, the fragrance of baby powder is said to be one of the most-recognized on earth.
In 1980, after consumer advocates argued that talc could contain traces of cancer-causing asbestos, the company developed an alternative product with cornstarch.
Ovarian Cancer Victim Claims Victory
A woman from Philadelphia named Krystal Kim has had two bouts of ovarian cancer. Kim has told the media and juries that she used J&J Baby Powder for years, and the decision by the company to pull the product was a victory. Kim is one of a group of women who prevailed in a personal injury lawsuit against the company in 2018.
Kim told the media last week that the decision means no more girls or women are going to get ovarian cancer from talcum powder or suffer talcum powder death.
Early Lawsuits Claimed Talc Caused Cancer
Early personal injury lawsuits against J&J claimed that talc itself caused cancer. But the scientific evidence has never been clear. Later, attorneys shifted their focus to asbestos, claiming the carcinogen sometimes was present in minute quantities and could cause ovarian cancer. Talc mesothelioma also seem to have a link.
Asbestos contamination may happen when talc is mined; both minerals can be intermingled in the earth. Internal company memos found during cancer litigation showed the company had been worried for 50 years about asbestos being in some lots of talcum powder. Asbestos was first connected to ovarian cancer in the late 1950s.
The release of these damning company documents drew the interest of the Justice Department and SEC, as well as congressional committees.
19,400 Personal Injury Lawsuits
As of March 2020, the company faced at least 19,400 personal injury lawsuits related to baby powder and related products. A federal judge this year ruled that scientific experts from plaintiffs could testify with some limits. This decision was a serious blow to J&J, which had been trying to block such testimony to gut thousands of pending cases.
So far, the record in court has been mixed. Several juries have decided in favor of the plaintiffs; in one case, a Missouri jury awarded $4.7 billion to 22 women in 2018 in a talcum powder cancer case (NYTimes.com). But J&J has won other cases and appeals almost every case it loses.
Baby Powder Lot Recalled October 2019
Another blow battered the beleaguered company in 2019 when it had to recall 33,000 bottles of baby powder after the FDA said it found traces of chrysotile asbestos in a bottle bought from an online retailer. The company said that it did several tests of the same bottle and it showed no traces of asbestos. (Reuters.com)
Whatever the reality is with that bottle of talcum powder, product liability attorneys say that J&J discontinuing a product it still says is safe is a way to soothe shareholders and win back public trust.
According to attorney Nathan Schachtman, company shareholders do not care what the truth is, even if the science is with you. Companies need to make difficult decisions about pulling products that they think are fine. Or, they will drop lawsuits because they know they cannot win them all and it is costly to defend them.
J&J Says Baby Powder Makes Up Small Amount of Consumer Business
This week, J&J stated that baby powder makes up only .5% of its consumer health business in the US and that demand for the product had dropped. The decision to pull the product from North America came from reevaluating the company's product portfolio.
J&J Baby Powder Used for Decades in Female Hygiene
While the powder was long marketed for infants, adult women have been the bulk of the purchases of Baby Powder for years. They would often use it on their genitals to prevent chafing between the legs.
But thousands of women who developed ovarian cancer after using the product for decades argued baby powder caused it and sued J&J. They are declaring victory after the company's decision. Now groups that have advocated pulling other talc-based products from shelves are calling on more companies to do the same as J&J.
For plaintiff product liability attorneys, J&J's decision is the right move. Mark Lanier, an attorney who has represented thousands of ovarian cancer victims, says pulling Baby Powder from North American shelves will reduce talcum powder death.