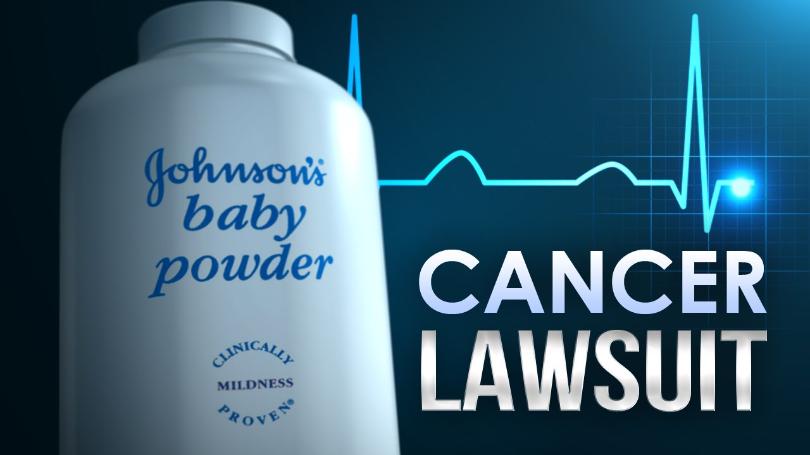 A state court in New Jersey has ordered J&J to pay $750 million in damages to four people who claimed toxic asbestos in the firm's talcum powder products caused their mesothelioma.
The judge in the asbestos cancer case stated she would ower the damages. But the amount is still the most awarded yet to plaintiffs suing J&J for their cancer. Johnson & Johnson says it will appeal the verdict. (Consumeraffairs.com)
SEE ALSO: Wife/Mom Died of Mesothelioma Cancer from Baby Talcum Powder
The damages award was the last phase of a trial that started in 2019. The jury first awarded the plaintiffs $37 million in damages. Judge Ane Viscomi in New Jersey Superior court said state law limits any punitive damages to five times the amount of compensatory damages awarded. So, the punitive damages award would be lowered to $186 million.
The asbestos cancer trial focused on the safety of two talcum powder products: J&J Baby Powder and Shower to Shower.
Plaintiffs Said the Products Had Asbestos In Them
This was the latest lawsuit where consumers of J&J talcum powder products brought a mesothelioma lawsuit against the company. They claimed the company's products contained minute quantities of asbestos, which causes symptoms of Mesothelioma cancer.
J&J strongly denies that its products cause cancer. In the court case, J&J CEO Alex Gorsky testified that J&J took great measures to ensure that its talcum powder products were safe and had no asbestos in them.
However, in rendering the punitive damages award, the jury in New Jersey took the opposite stance. It said J&J was responsible for causing mesothelioma in the four plaintiffs.
The Basis of J&J's Appeal
Attorneys for J&J said they would appeal the verdicts in both phases of the court trial. They said there were several legal errors that meant the jury could not hear 'meaningful evidence.'
J&J said that it has always acted in a responsible manner and pointed to 40 years of lab testing that showed that its baby powder is safe, does not contain asbestos, and does not cause mesothelioma.
SEE ALSO: Talcum Powder Lawsuit Statute of Limitations
Consumers could wonder how a known carcinogen wind up in a commercial baby powder. Talc is found near asbestos in the ground. Talc is often mixed in with asbestos. It is the job of the company mining the talc to carefully separate the asbestos from talc so there is no consumer danger.
J&J's Own Expert Found Asbestos in J&J Baby Powder
But an FDA report last year stated that it is inaccurate to say the talcum powder products never had asbestos in them. The FDA officials said that J&J had recalled 33,000 packages of baby powder after the drug agency said it found small amounts of asbestos that were taken from a container the FDA bought online.
Andreas Saldivar, lab director of AMA Analytical Services, has been a litigation expert for J&J for the last three years against the plaintiff claims that asbestos in talc caused mesothelioma. (Reuters.com)
He gave testimony in a 2018 deposition that testing he did 10 years ago for FDA showed no trace of asbestos in baby powder. This bolstered the company's claims that its products were safe.
However, his lab started to test talc products again for FDA in 2019. In September, it found traces of asbestos in a random sample that FDA later said was Johnson's Baby Powder.
The challenge for J&J is to discredit that one test result without wrecking the reputation and track record of an expert witness that has worked for J&J in the past.
The company soon appeared to try to thread this needle. It said that testing done by other labs J&J used had not found asbestos in the same Baby Powder bottle tested by Saldivar for FDA. They also said the other labs had not found asbestos in the Baby Powder lot of 33,000 recalled because of the scientist's positive finding.
FDA for its part stood by the AMA lab results that had found asbestos in the J&J baby powder. They also said they were unsurprised by FDA findings because the contaminants were not equally dispersed in the talc sample and different methods of testing can give different results.
J&J said the product does not contain asbestos based on their tests, and FDA said the opposite for that sample, according to an official at FDA's Center for Food Safety and Applied Nutrition.
The plaintiffs' attorneys said the scientist's finding for FDA could be harmful to J&J's defense in court. The company still faces personal injury lawsuits from 16,000 people who allege that asbestos in baby powder causes cancer.
In December 2018, Reuters also released a story claiming that J&J had not disclosed that tiny amounts of asbestos had sometimes been seen in talc samples over several decades. The report alleged that company officials were aware of the asbestos in samples but did nothing about it. J&J said the Reuter's report was 'an absurd conspiracy theory.' (Reuters.com)