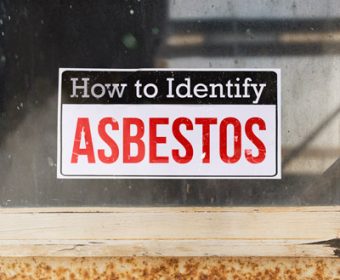 An Australian man suffering from mesothelioma beat an appeal recently against his personal injury lawsuit. However, he will receive $850,000 less than in the original verdict.
Matthew Werfel will receive at least $2.23 million in compensation from the firm once known as James Hardie. He originally was to receive $3.08 million from the Southern Australia Employment Tribunal.
In a December 2020 judgment, the Full Court of the Supreme Court of Southern Australia agreed with the tribunal's decision for Werfel, noting that James Hardie owed a duty of care to consumers who used their products.
However, the supreme court criticized the judge for plagiarizing reasons for her judgment from Werfel's claim.
Judgement May Force James Hardie To Launch Public Health Campaign
Werfel, 44, said he hopes the court's decision will force the company – now called Amaca Pty Ltd – to launch a public health effort to ensure all Australian citizens are aware of its dangers asbestos-containing products. In an interview, Werfel said that the case was never about him but about forcing Amaca to acknowledge the risks of asbestos exposure.
He also said from the first day of the lawsuit, he was fighting for everyone in Australia who is exposed to James Hardie's dangerous asbestos products at work and home.
The supreme court agreed that James Hardie had a public health obligation to run a public health campaign to warn Australians about its asbestos-containing products.
Werfel Was Exposed During Home Renovations
Werfel suffered asbestos exposure when he renovated two homes and pulled down fences in the early 2000s. He noted he was painting the outside of the houses, especially the eaves. They were older homes, and a lot of sanding and painting was needed, with a lot of dust covering his hair, skin, and clothes.
He did not know that the properties contained asbestos products. Doctors diagnosed him with a rare type of mesothelioma after they found a tumor in his right leg.
He did not have wheezing or shortness of breath that usually occurs in pleural mesothelioma in the lungs. Instead, he developed the disease in his testicles. Doctors said he had two years to live.
Annie Hoffman, Werfel's attorney, said her client was among a 'third wave' of asbestos victims – people doing home renovations. The first wave consisted of miners and millers, and the second was workers in various heavy industry trades.
Hoffman said the court's decision extended the company's legal liability to anyone who may come into contact with the firm's asbestos-containing products. She added that the court agreed that James Hardie had a duty of care to warn Australians of the risks of asbestos exposure. The company is legally liable for 'the lives those products continue to destroy.'
The decision establishes a precedent for anyone who gets mesothelioma because of sanding, drilling, cutting, or handling James Hardie asbestos cement at work or home.
James Hardie Denied Liability
Despite the court's ruling, James Hardie denied it had a duty of care or that it had breached the duty of care. The firm also denied that any breach led to Werfel's injury.
The supreme court stated that by 1980, James Hardie knew the dangers of asbestos exposure. By 1990, the company had a duty of care to people working with its asbestos-containing products, the court said. The noted that Werfel worked as a workplace safety representative supported the notion that he would have taken action if he knew about the asbestos in the James Hardie fencing products he used.
The company also criticized the judge for copying 70 of 90 of Werfel's written statements verbatim in giving reasons for her decision. The court also reduced some areas of his compensation, noting that some calculations were excessive and erroneous.
The judgment noted that the appeal against the company's liability was dismissed, while its appeal against damages was partially allowed.
James Hardie stated the company had nothing to do with the management of personal injury claims against Amaca or any other former companies in a company statement. A spokeswoman said they could not comment on the case because the Asbestos Injuries Compensation Fund manages all such asbestos claims.
James Hardie recently funded the Compensation Fund for people who developed asbestos cancer after using its products. KMPG believes the company's liabilities are at least $1.8 billion. There were 374 claims against James Hardie this year, and 229 of them were for remodelers.
Werfel Issues Warning For Home Renovators
He said that Mesothelioma by home remodelers should beware because you do not know where asbestos can lurk. Werfel noted that the average home remodeler could not tell the difference between safe sheetrock and asbestos sheeting. There is no way to know without testing.
References