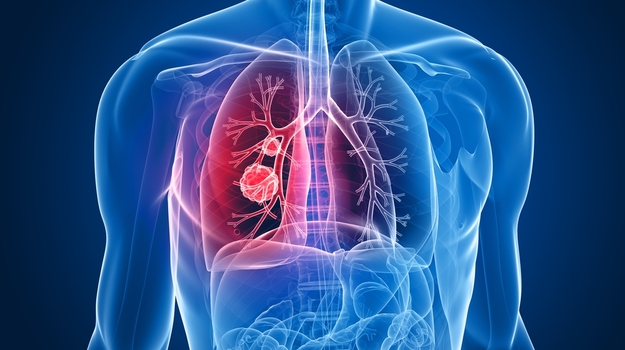 FDA gave final approval for the chemotherapy drug Pemfexy (pemetrexed) after several years of legal battles. The drug was patented by Eagle Pharmaceuticals, based in New Jersey, to treat malignant mesothelioma, as well as metastatic nonsquamous non-small cell lung cancer. The approved injection chemotherapy drug will serve as an alternative to standard medication Alimta (also pemetrexed) made by Eli Lilly. (Businesswire.com)
Patients with pleural mesothelioma whose disease cannot be operated on (usually in stages III and stage IV) can receive the drug along with the chemotherapy drug cisplatin.
Earlier clinical studies of pemetrexed combined with cisplatin have shown higher response rates among patients with pleural mesothelioma.
One of the positives of the recent FDA approval is that Pemfexy comes to cancer centers in a liquid form, unlike Alimta, which must be reconstituted. There is a greater risk of error with powder forms of chemo drugs.
Problems can arise from using incorrect diluent or having improper concentration prior to dilution. Because reconstitution is not needed, the new drug reduces the chance of exposure to a cytotoxic agent. Plus, there will be fewer errors at the pharmacy level, so fewer mistakes will be made giving drugs to mesothelioma patients, who are in a delicate medical condition. (Curetoday.com)
Pemfexy also should be cheaper than Alimta, which costs $666 per dose.
Patent Protections Delayed Introduction of New Drug
FDA gave tentative approval of Pemfexy in 2017. But patent protection that existed at the time delayed the final approval until a settlement was reached with Eli Lilly on Dec. 13, 2019. (Targetedonc.com)
After several years of tough negotiations, Eagle Pharmaceuticals and Eli Lilly agreed to allow Eagle to have exclusive rights to bring the drug to market for four months, starting in 2022.
Eagle Pharmaceuticals stated in a press release that the agreement with Lilly allows for a release of all claims from both parties and allows Pemfexy to enter the market under the Eagle name in on Feb. 1, 2022, and ending on April 1, 2022.
Since the company was started in 2007, Eagle Pharmaceutical has focused on the development and commercialization of injectable drugs that improve or enhance successful injectables already on the market.
How Pemetrexed Fights Mesothelioma
Chemotherapy usually uses a combination of drugs to kill cancer cells and stop them from multiplying and spreading all over the body. Regular mesothelioma treatment usually involves surgery, chemotherapy, and/or radiation. But patients who are in stages III and IV usually cannot have surgery, so chemotherapy and/or radiation are the major treatment options.
Pemetrexed has been designed to kill cancer cells by preventing DNA replication and cell division. It works by blocking folate, which is necessary for cell division in cancer cells. The action of blocking the division of cells causes the cancer cells to die, which may stop the growth of cancer. Combing this new drug with cisplatin may give patients in the later stages of mesothelioma the chance to live months longer.
Pemetrexed has done well in earlier clinical testing. A study in 2004 found the median survival of mesothelioma patients who got the combination of cisplatin and pemetrexed was 12 months compared to 9 months in patients who only received cisplatin.
Doctors Curious to See Utility of New Drug
According to Raja Flores, MD, who is the director of the mesothelioma program at Mt. Sinai Hospital, he is curious to see the utility of pemetrexed in mesothelioma patients. Flores said that he wants to see the drug injected directly into the tumor to reduce blood toxicity.
Injecting the drug into the tumor would attack cancer cells in a similar way to intraoperative chemotherapy; this involves putting a liquid chemotherapy drug into the body during surgery.
SEE ALSO: Mesothelioma vs Lung Cancer
It has been found that intraoperative chemotherapy attacks cancer directly and aggressively and has fewer side effects than chemo drugs injected into a vein. This method has been approved for treating peritoneal mesothelioma and is an experimental treatment for pleural mesothelioma.
However, the US National Library of Medicine reports that pemetrexed is injected into a vein for 10 minutes, once every three weeks. This type of administration is less time than regular chemotherapy of 30 minutes to an hour.
While the standard treatment is to inject it into a vein rather than into the tumor, it is believed there will be benefits for patients with mesothelioma. The new method involves a formulation that is ready to dilute. This means only an injection is needed; regular chemotherapy requires a bag to drip the drug to the patient. This takes much longer to administer.
Flores said that the fact that pemetrexed can be injected is by itself a good thing because the patient does not have to sit there and have the drug dripping into a vein for hours.
Get Mesothelioma Legal Help Immediately
With over $30 billion available for victims through the Asbestos Trust Funds, you could be entitled to financial compensations without ever filing a lawsuit. Mesothelioma & Lung Cancer victims qualify immediately. Complete the form or call us toll-free (800) 352-0871.