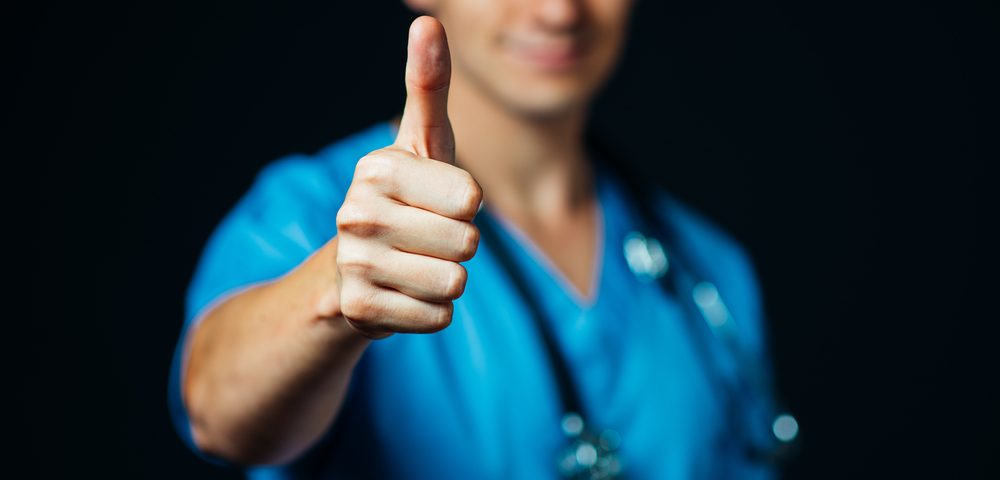 A combination of ONCOS-102 plus standard chemotherapy is showing sustained benefit for people with mesothelioma, according to recent results from a Phase 2 clinical trial.
The time without progression of mesothelioma is longer, and the therapy seems to encourage immune system activity in people with pleural mesothelioma who cannot have surgery. (Immuno-oncologynews.com)
Overview of ONCOS-102
ONCOS-102 was developed by Targovax and is a genetically modified adenovirus intended to infect cancer cells. Once inside the cells, the ONCOS-102 virus manufactures a protein called GM-CSF, also known as granulocyte-macrophage-colony-stimulating factor. It stimulates the immune system to fight against the mesothelioma.
ONCOS-102 is based on a harmless virus that was designed to kill cancer cells by unleashing an anti-tumor response in the patient's body. The cancer therapy boosts the strength of the immune system response against cancer tumors that are responding favorably to immunotherapies. It also increases responses against tumors the patient's immune system may not recognize.
The clinical study also is investigating the combination's ability to bring a robust immune response against a mesothelioma tumor, its ability to slow the cancer, and its safety, compared with chemotherapy alone.
Safety And Efficacy for Adult Mesothelioma Patients Studied
The safety and efficacy of the new cancer treatment for adults with pleural mesothelioma are being studied with the ongoing Phase 1b/2 trial being run by Targovax.
Thirty-one patients in the clinical trial were split into two groups. Twenty received both ONCOS-102 and chemotherapy drugs Alimta and cisplatin. Eleven patients received chemotherapy alone. Injections with ONCOS-102 is provided in three cycles at six weeks, and the chemotherapy is injected in 21-day cycles.
SEE ALSO: New Clinical Study Trials for Mesothelioma Cancer (2020)
Follow-up examinations are being done every three months. The data reported in this story covers nine months of follow up.
Treatment efficacy is evaluated with progression-free survival (PFS); this is the period on or after cancer treatment without the disease getting worse.
Initial Positive Trial Results Reported in 2018
Positive clinical trial results were initially reported in 2018, and researchers in early 2020 noted that the ONCOS-102 treatment provided a greater median PFS compared to chemotherapy alone – 8.4 months vs. 6.8 months.
A moderately higher PFS – 8.9 months – was observed in cancer patients that were given the treatment as a first-line option. (Immuno-oncologynews.com)
Targovax reports that these results compare positively to data on patients who have not been treated – PFS of 5.7 to 7.3 months.
Progression-free survival benefits at nine months are consistent with what was reported in January 2020.
The chief medical officer of Targovax, Magnus Jaderberg, noted that the company is 'very pleased to see the encouraging early PFS figures holding up in the nine-month analysis.' He added that the data appears to be especially promising for first-line cancer patients.
Targovax Plans To Use ONCOS-102 As First-Line Treatment
The company plans to utilize ONCOS-102 as a first-line treatment for malignant mesothelioma. It intends to issue one-year findings in these cancer patients soon.
Targovax is located in Norway and is planning to study ONCOS-102 in combination with an immune checkpoint inhibitor in a future clinical trial with pleural mesothelioma patients.
SEE ALSO: List of Cutting Edge & Alternative Mesothelioma Treatments
As with ONCOS-102, checkpoint inhibitors are intended to boost anti-cancer immune system responses. They do so by eliminating the 'brakes' on the patient's immune system used by mesothelioma cells to evade an attack.
Jaderberg also noted that preparations for a later checkpoint inhibitor combination trial in this patient population with a large pharmaceutical partner are progressing as planned.
It is expected that this Norway-based trial for pleural mesothelioma will expand to the United States soon. There already is a US-based clinical trial for peritoneal mesothelioma patients using ONCOS-102. The study is enrolling as many as 78 patients. (Mesotheliomaguide.com)