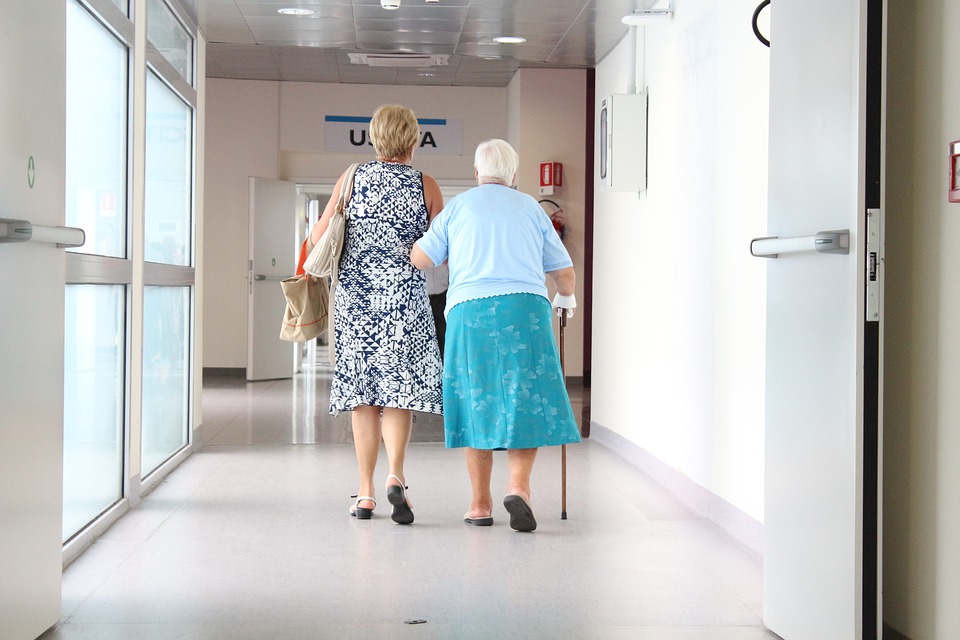 Almost 66% of elderly patients diagnosed with mesothelioma are passing away without receiving any sort of cancer-related treatments that could boost their survival. According to recent data, median survival for mesothelioma patients 80 years and older is just 4.1 months.
The Annals of Surgical Oncology recently published the study, which was written and compiled by several mesothelioma specialists at five top-rated medical facilities. (Asbestos.com)
According to Dr. Charles B. Simone II, chief medical officer at the New York Proton Center and co-author of the study, far too many elderly patients suffering from mesothelioma are being denied many months of potential survival time because they are not being given sufficient treatment options.
Chemotherapy Can Make a Major Difference in Survivability
The study had 4525 newly diagnosed mesothelioma patients from the National Cancer Database who were a minimum of 80 years old and were diagnosed with nonmetastatic pleural mesothelioma. The 22% who got only chemotherapy had a median survival time of 9.5 months. This was more than double the time of elderly patients receiving no treatments.
Simone noted that because of the huge difference in survival in this study, and given that several randomized trials in the past have shown that chemotherapy can improve life quality and improve mesothelioma symptoms, he strongly encourages patients no matter their age to seek treatments appropriate for mesothelioma. He also suggested that older patients should talk about mesothelioma treatment options with their oncologist.
The longest median survival of everyone in the study was 1.22 months, which included only 2% of patients who had treatments of aggressive surgery and chemotherapy.
The Risks of Aggressive Surgery
The study also indicated that aggressive surgery is risky for this older age group. Of the 8% of mesothelioma patients who had 'definitive' surgical resection, the 30 and 90 day death rates were 11% and 28.5% respectively. Simone thinks the findings in the clinical study show how important it is to find a mesothelioma speciality center, or a center with a tumor board for evaluation.
He also said that while one's age should not be the only reason to decline surgery, patients and providers need to be aware of surgery risks in the older populations. These patients need to be considered for systemic therapy if their performance status looks good, no matter their age.
The study stressed that very careful patient choosing should be key when considering patients for a modality combined approach to cancer treatment.
Just Age Should Not Discourage Mesothelioma Treatment
Age is often a major factor in determining how to treat many cancers. Many elderly patients have difficulty tolerating aggressive, multidisciplinary treatments.
The goal of this clinical study was to see how most patients over 80 with mesothelioma were having their treatments managed, along with measuring survival rate outcomes with a variety of treatment approaches.
Most of the patients in the study had Medicare insurance, and the average age was 84. The study also looked at cancer treatment analysis for patients under 80 in the National Cancer Database.
To compare, 17% of younger patients got surgery and chemotherapy together, and 47% got only chemotherapy and 36% only had observation made. The median times of survival were 17.7 months, 12.2 months and 6.6 months, on a respective basis.
Older Patients Have Surgical Options
The recent clinical study findings mirror results in a study at the University of Chicago Medical Center. This study compared surgical outcomes of patients under 70 with those 70 and older. A leading thoracic surgeon in that study, Dr. Wickii Vigneswaran, was adamant that age should not be a major deterrent to aggressive surgery that could extend life.
In at least 100 surgeries for mesothelioma, he determined age did not mean a higher rate of death or a shorter length of survival. His work, he said, showed that older cancer patients can do just as well as the younger ones, and age should not be a cut off for surgical treatment of mesothelioma.
Are You Considering a Wrongful Death Lawsuit?
Over the years, thousands of negligent companies have been forced to defend themselves over mesothelioma and asbestos lawsuits. Some of these legal cases were brought by the family of the loved one diagnosed with mesothelioma and died either before or during the process of the personal injury lawsuit. People who are closely related to the mesothelioma victim can file a wrongful death lawsuit if they meet specific criteria.
One of the most important aspects of wrongful death lawsuits for mesothelioma is to know the mesothelioma statute of limitations for the state in which you are filing. In California, you have only two years from the date of the death of the victim to file the wrongful death action.
Who Can File a Wrongful Death Claim
You need to have legal standing to file a mesothelioma personal injury lawsuit. Below are some examples of people who can file a wrongful death lawsuit in a mesothelioma or asbestos cancer case:
Grandparents
Anyone who was financially dependent on the deceased. This will vary by state. In California, you have to be at least 50% financially dependent on the deceased party.
In any asbestos-related case, a good mesothelioma attorney near you will do extensive research. This will usually start with interviews of the possible plaintiff or the family. The attorney should know most of the companies in the state and country who used asbestos, which will allow the researching process to be efficient and accurate. At the conclusion of that research, your attorney should be able to make a professional recommendation on whether to proceed with the wrongful death lawsuit.
If you have questions about a possible mesothelioma wrongful death lawsuit in your state, contact an experienced attorney in your area with a demonstrated record of success in mesothelioma lawsuit settlements and at trial in asbestos cancer cases.
References
Elderly Mesothelioma Denied Survival. (2019). Retrieved from https://www.asbestos.com/news/2019/05/13/elderly-mesothelioma-denied-survival/